Complex custom design
Custom is an attitude, a way of living in the surrounding world, transforming it into something unique and personal. In this section you can order complex custom design from the scratch. Crazy styles with splashes, skulls, cartoons or camo. Anything you can imagine can be done. The possibilities are almost endless, but you have to clearly specify your vision or idea to us.

For this stage of design customization we will charge you with 180 – 250 EUR (worldwide shipping included)
Please fill "ORDER FORM" below and you will receive an email with the final price and all important information. Before start we have to request a deposit payment which is, in this case, 50 EUR. After we receive deposit payment, we can start to prepare a draft. This process can take 24 – 48 hours. You will receive draft with all changes as requested. Then you pay remaining balance and we will produce custom graphics kit. Production process can take up to 48 hours.
Here you can see different graphics finishes we can offer.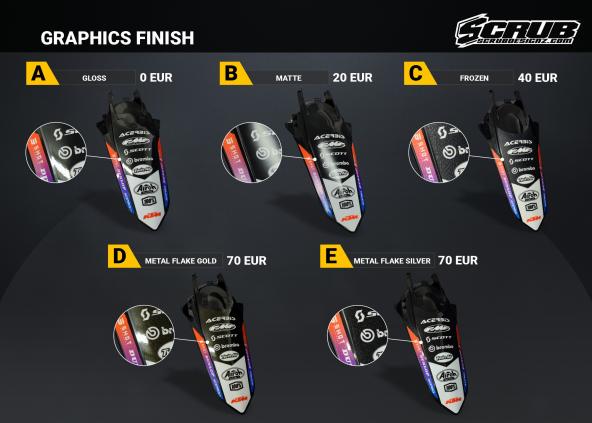 Feel free browse the gallery to check out draft examples.