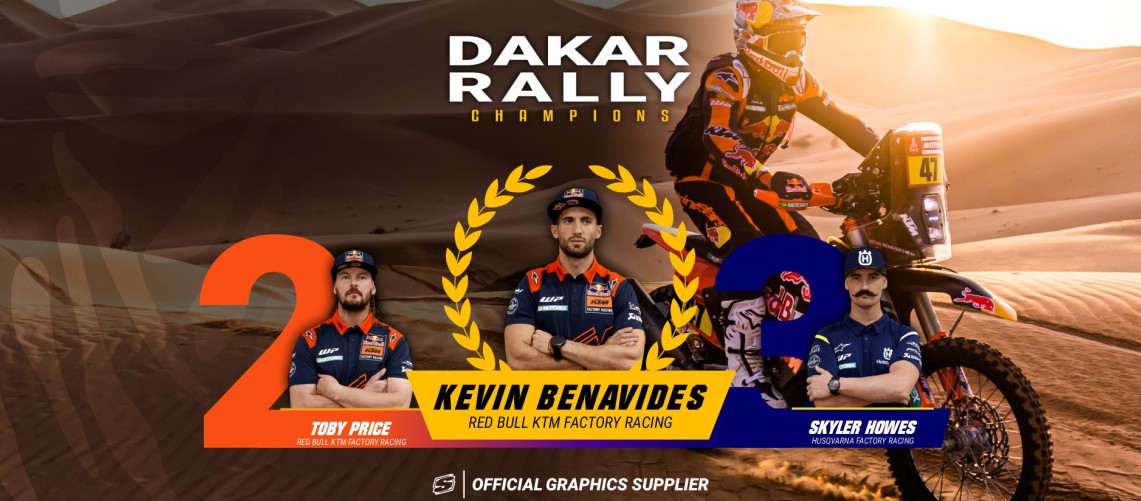 In a spectacular start to 2023 for SCRUB supported racers, we see positions 1 – 2 – 3 taken by the boys! Kevin Benavides (Argentina), (Red Bull KTM Factory Racing), taking the event in an amazing 23 SECONDS over Aussie Toby Price, (Red Bull KTM Factory Racing). In Third place, the American superstar, Skyler Howes, aboard his Husqvarna Factory Racing machine, some 4 minutes back.
Also in the top 10 for SCRUB supported riders, in 6th place, Luciano Benavides from Argentina, (Husqvarna Factory Racing), followed in 7th by Aussie Daniel Sanders (Red Bull GasGas Factory Racing)
SCRUB Legend Stefan Svitko, in his 12th finish of the DAKAR, rolls home in a very respectable 12th position. Says he'll be back for more punishment in 2024!
SCRUB is proud to be supporting the best in the business to look their sharpest at all times and congratulate the riders and their support crews for their amazing efforts!