BETA RESTYLE – Graphics kit / Plastics kit / Seat cover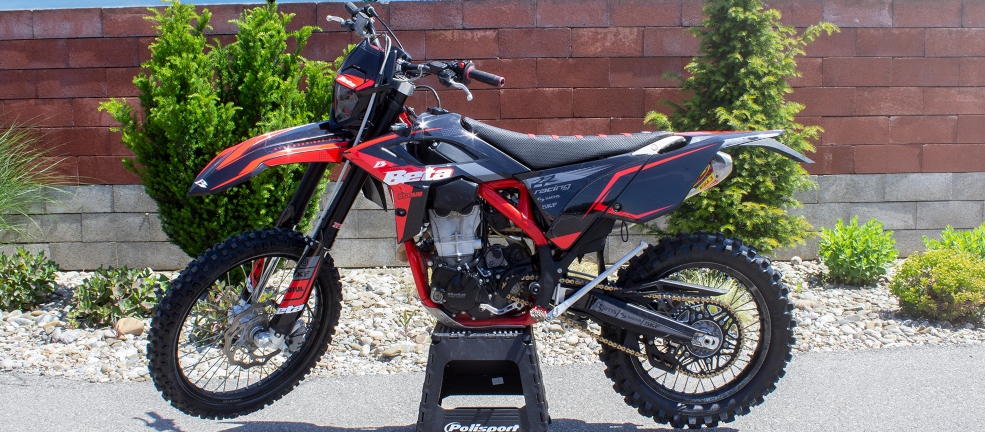 Polisport release new RESTYLE plastics for Beta model RR 13-17 a RR 18-19. We have been working with Polisport on this project for more than a one year. Polisport release new RESTYLE plastics for Beta model RR 13-17 a RR 18-19. Restyle plastics are available in 4 different colors: White, Black, Red, Nardo grey, + we offer some nice mix color combos on our website Plastics kit includes: Front fender, fork guards, headlight mask, shrouds, sideplates, rear fender
link: BETA PLASTICS KIT
It is important to emphasize that RESTYLE plastics fit Beta RR 13-17 a RR 18-19 models without any modifications. All mounting points are the same and there is no need to change the seat or fuel tank. Even the light fits on the new mask without any modification. As a result you will get the look of the Beta model, which has been in production since 2020. If you plan to purchase graphics kit, it is very important to know that the graphics are specifically made to fit RESTYLE plastics. You can buy graphics on our e-shop in the Beta section:
link: BETA GRAPHICS KIT
For more details, we've made an longer video to learn more regarding RESTYLE plasticss.
---
---