SCRUB DESIGNZ is one of the largest dirt bike graphics / design companies on the planet.
The company was founded at the end of 2014 by Australian, Mark Roberts. Everything started as a small operation around small group of passionate people. With our progressive designs and high service standards, we quickly became popular in the dirt bike industry. After less than a year of existence, we signed a support deal with our first professional rider. It was a Slovak DAKAR legend, Štefan Svitko, who at the Dakar Rally in early 2016 achieved an historic 2nd place finish in the category of motorcycles. That gave us huge exposure in world of dirt bike racing. Immediately after that we continued with developing fluo graphics and plastics for his motocross and enduro bikes, which ignited the Fluo graphics and plastics boom.
In the middle of the 2017, the company moved to larger factory, which gave us the opportunity to expand office, manufacturing and warehouse space. We started to cooperate with Europe's largest manufacturers of motorcycle plastics Acerbis, UFO Plastics, R-tech and Polisport.

We quickly realised, that we wanted to concentrate on the whole look of the bike, not just the graphics. This is why we worked on developing the material for seat covers, along with our own tested patterns, developed in house. At the beginning of 2017 we began production. This gave us the opportunity to design a complete motorcycle look, which includes decals, plastics kits and seat covers.

Another breakthrough year was 2017, with the commencement of an agreement with KTM and Husqvarna. Shortly afterwards our graphics were decorating top MXGP factory bikes. ICE ONE ROCKSTAR ENERGY Husqvarna Factory Racing team was the first and after a few impressive seasons with them, we were provided the opportunity to supply graphics for RED BULL KTM Factory Racing in MXGP and MX2. Add to that, 2020 we commenced with JM Racing Honda MXGP, plus, Red Bull KTM Factory Racing Rally Team, ROCKSTAR ENERGY Husqvarna Factory Racing Rally Team, and finally, in 2020, we added GASGAS Factory Racing team Rally.

The SCRUB crew consists of professionals in each department. But not everyone who works at SCRUB DESIGNZ is a motocross rider. This gave us the opportunity to bring new trends, unique looks, new ideas for processes in the production of our products.
MANAGEMENT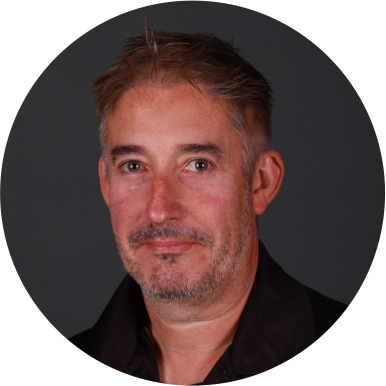 Mark Roberts
CEO - Director
As an experienced motocross rider, he has the right passion for dirt bikes and everything associated. Australian born, he lives for many years in Slovakia. For the last few years has tried to push limits and sometimes buttons in SCRUB designz. Always friendly and helpful CEO when needed. Working with dirtbikes is his biggest hobby. Very often on the roads & planes due to meetings and race events. Always sets high standards - demanding in terms of highest achievement.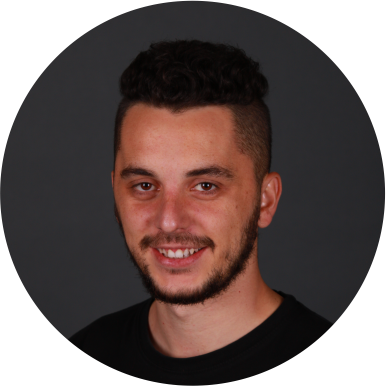 Miloš Sekerák
Design manager
Deeply involved in racing and testing, Milos is the dynamic manager of the design team, taking control of pretty much all functions, form overseeing all new design concepts and development, plus involvement in the production area, materials development, race team management, seat covers, communications, website development. Really, he does it all, at an incredible standard.
ADMINISTRATION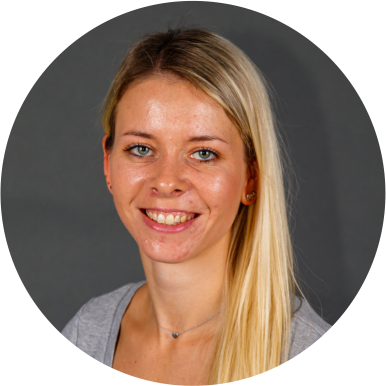 Dominika Bieleschová
Accountant
Our charming accountant lady has a sense of detail, order and precision. All the characteristics that the great accountant must have. She is willing and always ready to solve the problem not only with numbers. As the only accountant in the world, nothing can interrupted her from work and concentration, even by the noisy Scrub office.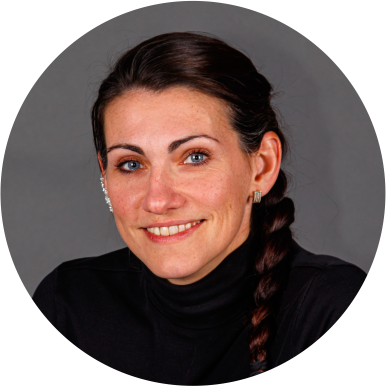 Danka Pekarovičová
Administration manager
She is the dynamic administration manager. Danka is the one who takes care of delivering shipments, invoices directly to you. Focused and efficient, she keeps the show on the road. Addicted to Chocolate, we do our best to keep her fuelled up every day. Danka loves to laugh, and once she gets started, she won't stop, keeps the office happy all day long.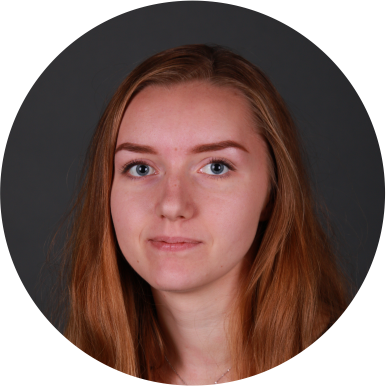 Barbora Láslopová
Administration Worker
After a few years spent in a production position, Barbora became more and more involved in administrative work. Her ability to learn new things quickly and especially her responsibility was the main reason why we moved her to new position. All orders pass through her hands when processing orders, creating invoices, shipping labels and the like. Barbora is sincere and relentless and very important part of our administrative team.
DESIGN TEAM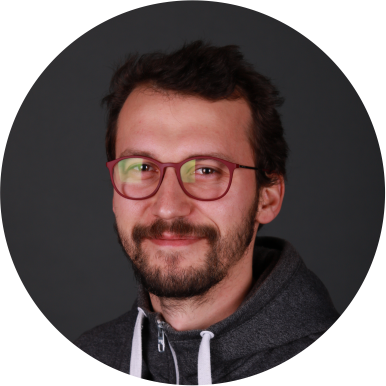 Filip Olbricht
Graphics Designer
Quiet and reserved, Filip is the powerhouse in radical new designz, working with customer concepts and taking them to the next level, plus developing new designs for our website. Filip is very much involved in website projects, in forming the base for our new look. Filip also works heavily with our images on social media.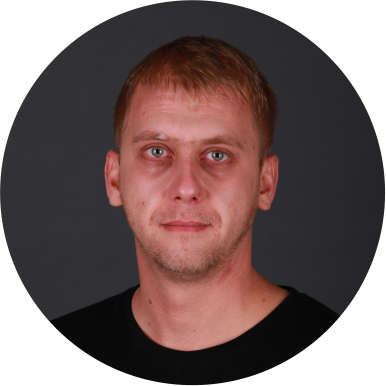 Andrej Báaž
Graphics Designer
Always chirpy, Andrej has many years experience in the industry, keeps custom projects well in check, processing customer orders to perfection, plus involved in developing new designz. He also works on templating, carefully and precise. Andrej is also responsible for our race team orders, keeping the best in the World, looking sharp.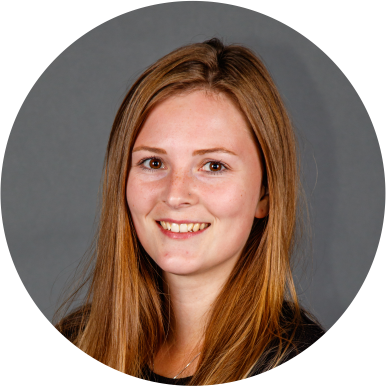 ŠÁRKA MŽIKOVÁ
Graphics Designer
Šárka is like a volcano. Little, cute and inconspicuous, but you don't want to upset her and see her angry. Then you can start running . She works precisely and calmly when a new challenge comes she is not afraid of it. When you follow us on the instagram, you look at the daily stories from our company, they are made by Šárka.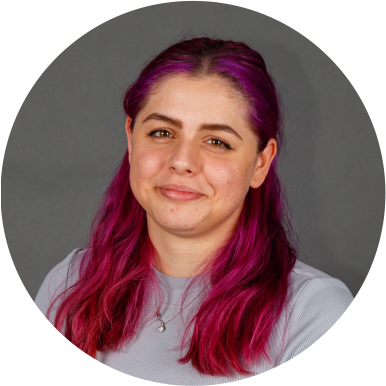 KATARÍNA FILIMPOCHEROVÁ
Graphics Designer
Katka works as a graphic designer for daily orders. Her main activity are orders from the website and ebay. At the same time, she works on custom graphics orders and editing images in Photoshop. Katka is involved in taking promo photos for our stories on instagram and Tik Tok. She enjoys the job and owns the most "powerful" motorcycle of our team.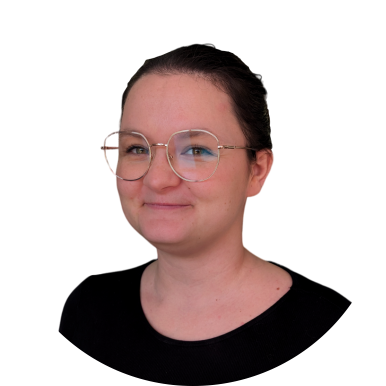 Katarína Olbrichtová
Graphics Designer
Noisy and brash, Katka is a ball of fire. Strong willed and very focused in her art. Working on amazing customer projects, Katka also handles our dealer network in order processing. She works also with Photoshop, preparing images for displays, promotional activities and website development projects. She is a very fun part of the team, that's for sure.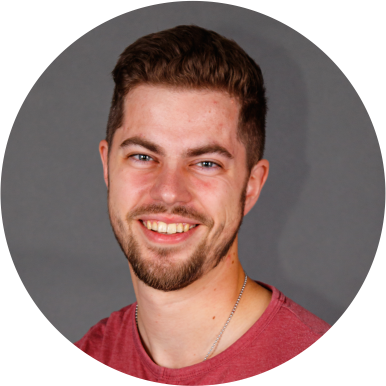 JÁN ZIGO
Graphics Designer
Johnny is a very quiet but hardworking man, creative and precise. He is responsible for setting standard and dealer orders through to production. Working on some promotional images as well.
PRODUCTION TEAM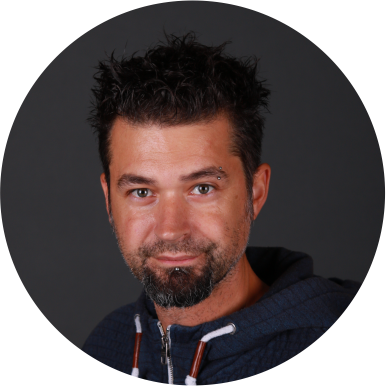 Jaroslav Novák
Print technician
He's the print technician, keeping all machines well oiled. He is the primary quality control officer, making sure all graphics begin their journey in true colour and without flaws. He is an avid photographer, so is always involved in our photo shoots. If you want to hear a joke, just follow him. It is fun with him and he is always willing to do his best to ensure that your order is processed as soon as possible.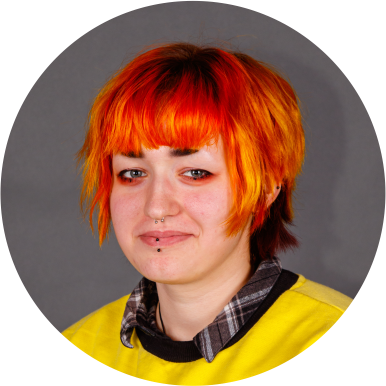 DOROTTYA FILIAČOVÁ
Production Worker
She's responsible for final quality control, checking your graphics before they are packaged, looking for any minor flaws, and ensuring your order makes it to you, in perfect condition and on time. She also helps in the fitting and seat cover department from time to time. Many times we stress who came to work because Doroty changes her hair color more often than people socks.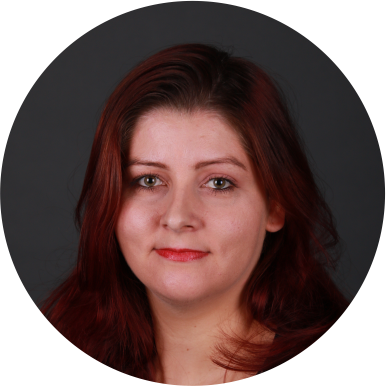 Lenka Ďurišová
Custom Tailor
Lenka joined SCRUB following an appointment with AUDI, in development of car seat prototypes, so she is an absolute artisan. Her attention to fine details is astonishing. She is responsible for pattern making, and development of future products. Very creative. Quiet and happy, too cool.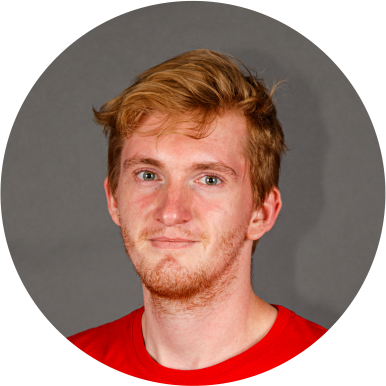 Matúš Jendrol
Production Worker
Shaggy as we all call him is right hand in production. Mainly takes care of the printing, laminating and cutting processes. He checks all stickers during production and annoys graphic designers with details to make sure that all customers receive only the best quality graphics. We don't know any more, because you hear him twice all day. He say Hello when he comes and Goodbye when he leaves. If you want to know more, ask Scooby...
PLASTICS DEPARTMENT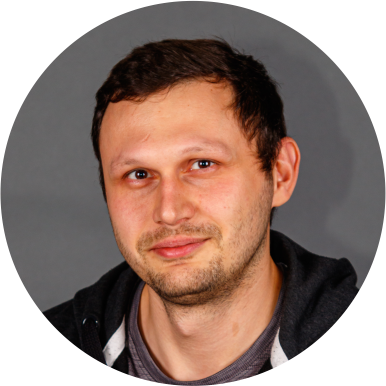 PATRIK VERES
PLASTICS DEPARTMENT
Patrik came to us to innovate our warehouse system. After many years of experience in this industry and no experience with motorcycles. However, this was not a problem, as in a short time he took over the entire department of the plastics sector. He currently takes care of plastic orders from suppliers, solves problems and is constantly moving forward with his skills. He adores Drum and Base and fully enjoys it in the warehouse with loud music.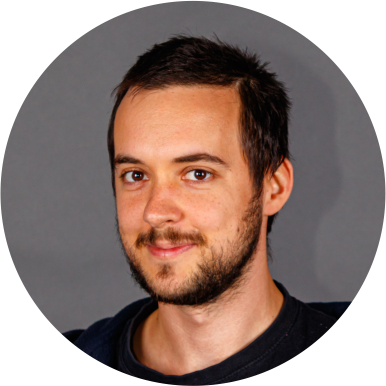 FILIP HORVÁT
warehouse operator
Patrick's silent companion. When you order plastics from us, believe me they crossed this guy's arms. Together with Patrik, his longtime buddy forms a very strong couple we can count on. He takes orders from our plastics suppliers and checking that everything came to us as we ordered. He is quiet and inconspicuous. He does his job flawlessly and cares about every detail.
MEDIA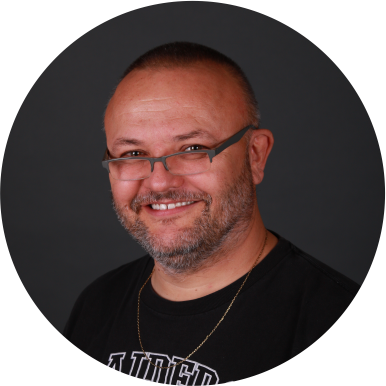 MARTIN KOTLÁRIK
IT SYSTEMS
Nobody ever calls him Martin, he is Maroš, with years of experience in motorcycling. He manages our website, communicates with the development website company to make everything works smoothly. Has the power gone out? Did the computer break down? Did you forget the keyboard shortcut? If there's something wrong with your computer, you call Maroš and he check it through his two pair of glasses.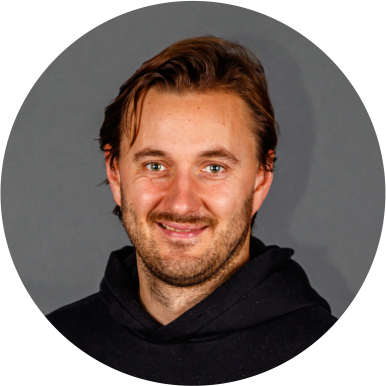 VLADIMÍR KÚTNY
Customer service
Retired professional hockey player, he travel the world. He spends all day behind the computer answering crazy customer questions. Communicates with you on emails, facebook and instagram. At the beginning a lot of swearing and in the end he is pleased when customers send us photos of their awesome bikes. Little yellow sticky notes are his best friends. He eats a lot of candies.